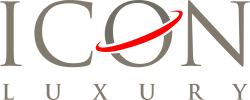 Featuring the latest advancement in sleep technology, The ICON Luxury collection is equipped with Nano Silver antibacterial protection, Anti-Static tension relief protection and Bamboo Carbon Yarn that is an excellent moisture absorbent, promoting a clean, fresh and healthy sleep experience.
Available in Soft, Medium and Firm, the Collection is perfect for those who prefer a firmer support.
The Soft option is not too plush with the addition of rubberised coconut husk fibres, ideal for back and side sleepers.
The Medium has a firmer touch than the Soft, highly recommended for sleepers who likes a firm yet comforting cradle throughout the night and is a great option for couples who differ in comfort preference.
The Firm ICON Luxury selection is designed for individuals looking for a solid firmness with uncompromising support.
Single size – W90cm x L190cm x H29cm
Super Single size – W106cm x L190cm x H29cm
Queen size – W150cm x L190cm x H29cm
King size – W180cm x L190cm x H29cm
Features of ICON Luxury collection:
- Silver nanoparticles with 24 hours continuous protection, nonstop eliminating gems, bacteria and fungi
- Anti-Static protection removes unwanted positive ions from the body to reduce static tension and stress
- Promotes allergy free, better and more relaxed sleep
- Integrated Bamboo Carbon Yarn for moisture, odour and added ventilation
- Featuring Getha signature 100% antioxidant+ natural latex
- Excellent support and comfort
- Comfortable fit to the natural contours of the body for pressure relief
- Naturally hypoallergenic, anti-dust mite, durable, long lasting, and environmentally friendly
- Rubberised coconut husk fibre for added firmness
- Coconut husk fibres made through rubberised integration for extra cushioning comfort and non-toxic to health
- EMF Free
* Price is for mattress only. Headboard and divan sold separately.
* Kindly read and familiarize yourself with our 3R Policy prior to any purchase.
* This product is for backorder only. If you have any questions, please contact our team for assistance.
* All pictures shown are for illustration purpose only.