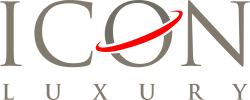 Getha's ICON Luxury series is a clever and resourceful harmonious blend combining Getha's signature 100% natural latex with the best sleep technology to facilitate a natural, hygienic and healthy sleep environment. Creamy and clean in essence, 100% natural latex support is complimented with Nano Silver anti-bacterial protection and Anti-static tension relief to enhance your sleep experience. Indulge in the exquisite detailing and expert tailoring of the series in the comfort of your home.
Featuring the latest advancement in sleep technology, The ICON Luxury collection is equipped with Nano Silver antibacterial protection, Anti-Static tension relief protection and Bamboo Carbon Yarn that is an excellent moisture absorbent, promoting a clean, fresh and healthy sleep experience.
Single size – W90cm x L190cm x H29cm
Super Single size – W106cm x L190cm x H29cm
Queen size – W150cm x L190cm x H29cm
King size – W180cm x L190cm x H29cm
* Price is for mattress only. Headboard and divan sold separately.
* Kindly read and familiarize yourself with our 3R Policy prior to any purchase.
* This product is for backorder only. If you have any questions, please contact our team for assistance.
* All pictures shown are for illustration purpose only.